We are the Human Resource Management Office.
We are the primary agency of the City Government of Davao responsible for the management of personnel services including recruitment, compensation, benefits administration, employee relations, and capacity building programs.
In charge of all administrative functions of the office
HUMAN
RESOURCE
DEVELOPMENT
DIVISION

Ensures the personal and
professional growth of the city government's existing workforce
PERSONNEL
PLANNING AND
MANAGEMENT
DIVISION
Aims to improve employee
efficiency and eliminate mistakes in staffing
PERSONNEL
SELECTION AND
TRANSACTION
DIVISION
Responsible for the
recruitment, selection, and placement of personnel
PERSONNEL
BENEFITS AND
WELFARE
DIVISION
In charge of the personnel's
benefits, compensation, and general welfare
The Human Resource Management Office is composed of five divisions working hand in hand to provide the highest quality of services, programs, and policies for the City Government's employees, personnel, retirees, and those who want to work with the City Government of Davao.
Click the button below to view the services offered by our office.
Hear what they have to say about working with the City Government of Davao.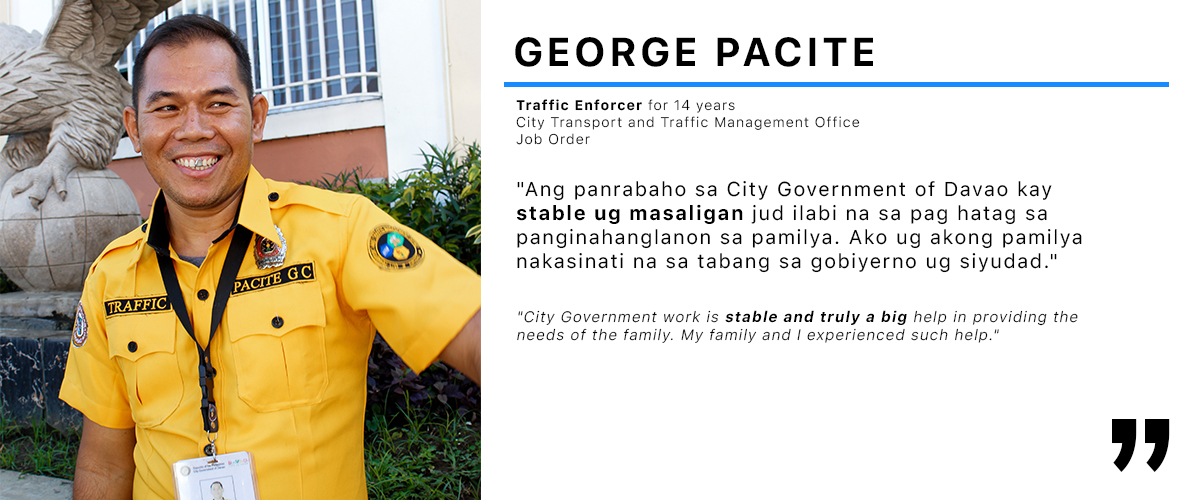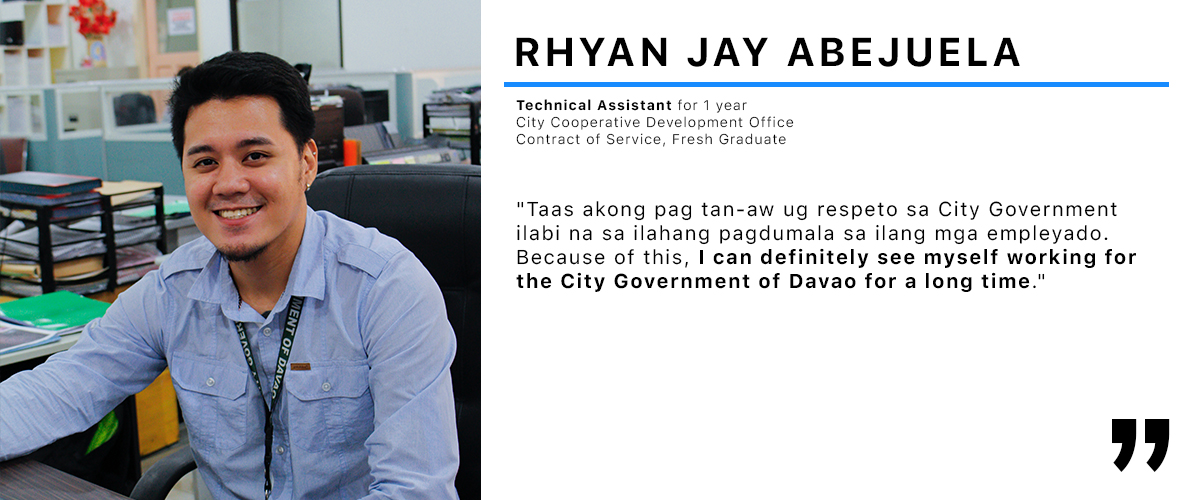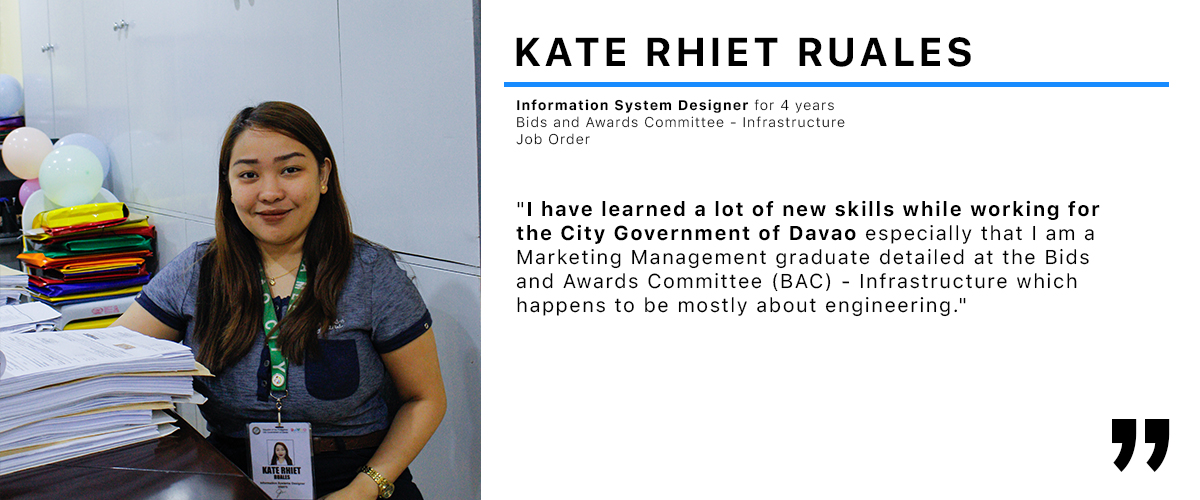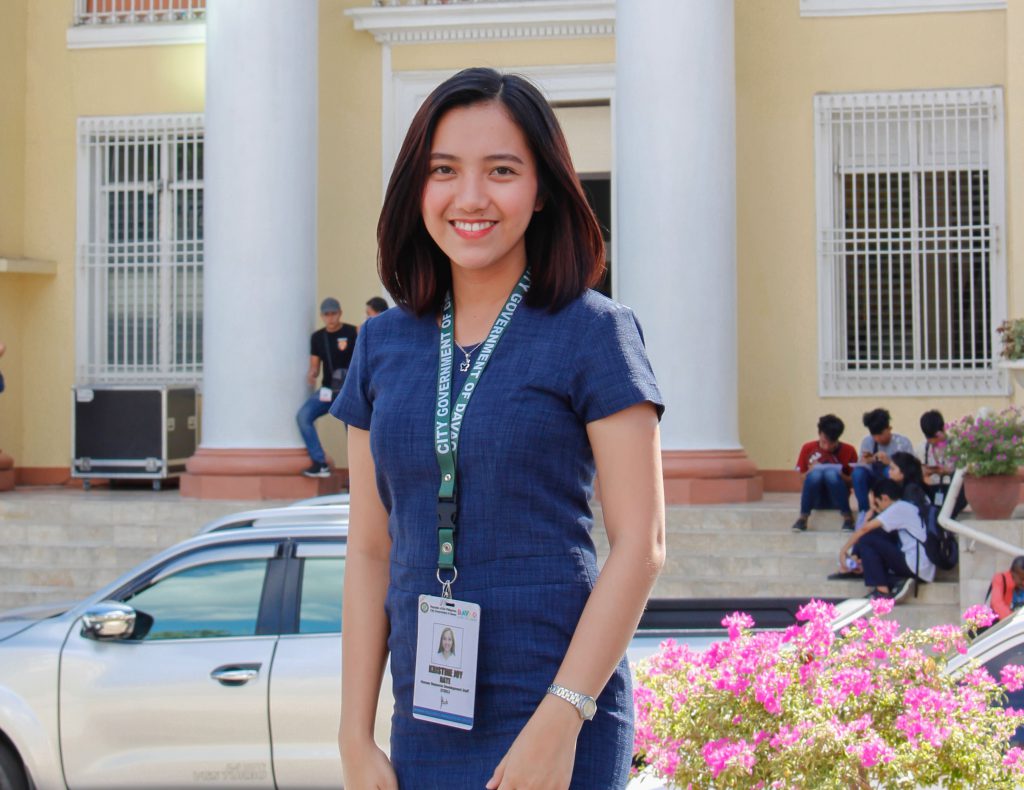 Be part of the City Government of Davao and make a meaningful impact in the local community. Apart from serving the public, you also have the opportunity to realize your own personal goals, build strong relationships, be recognized for the work you do.
September 21, 2020, 10:00 am
PASASALAMAT 2020

November 22, 2021

–

November 23, 2021

, All day
Bonifacio Day: Human Diorama Contest